Category:
Monthly Reviews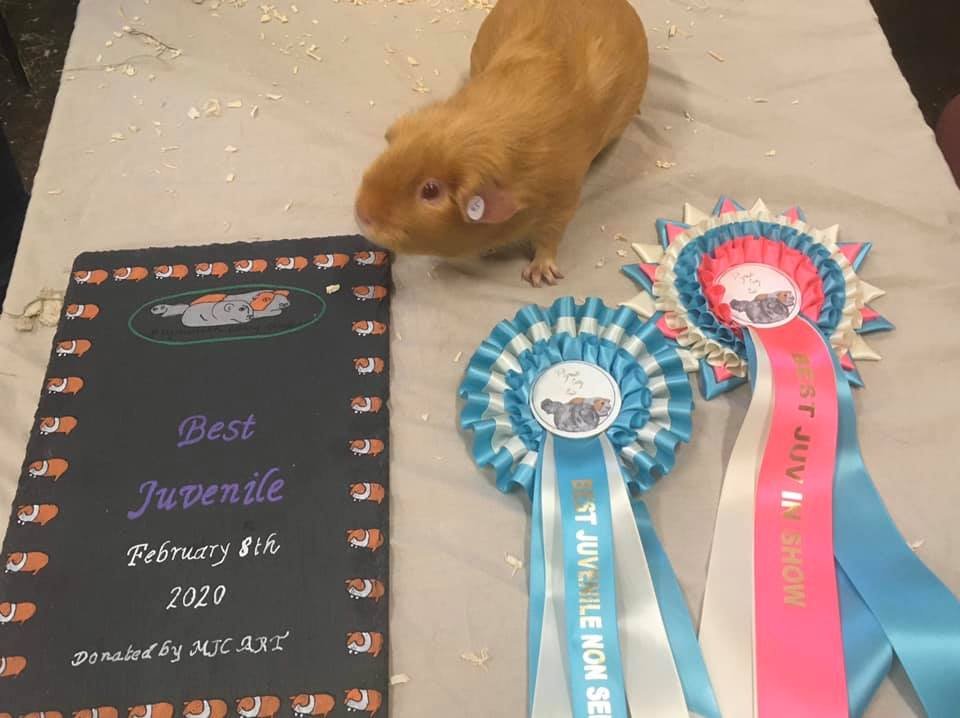 "Best Juvenile" and "Reserve Best in Show" at the Plymouth Cavy Show today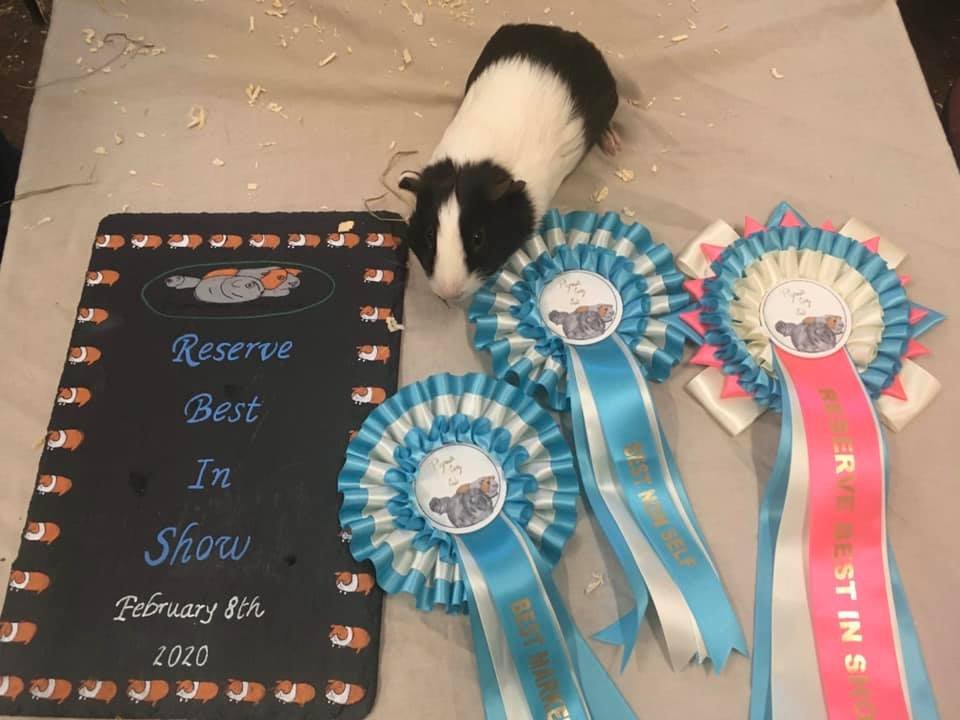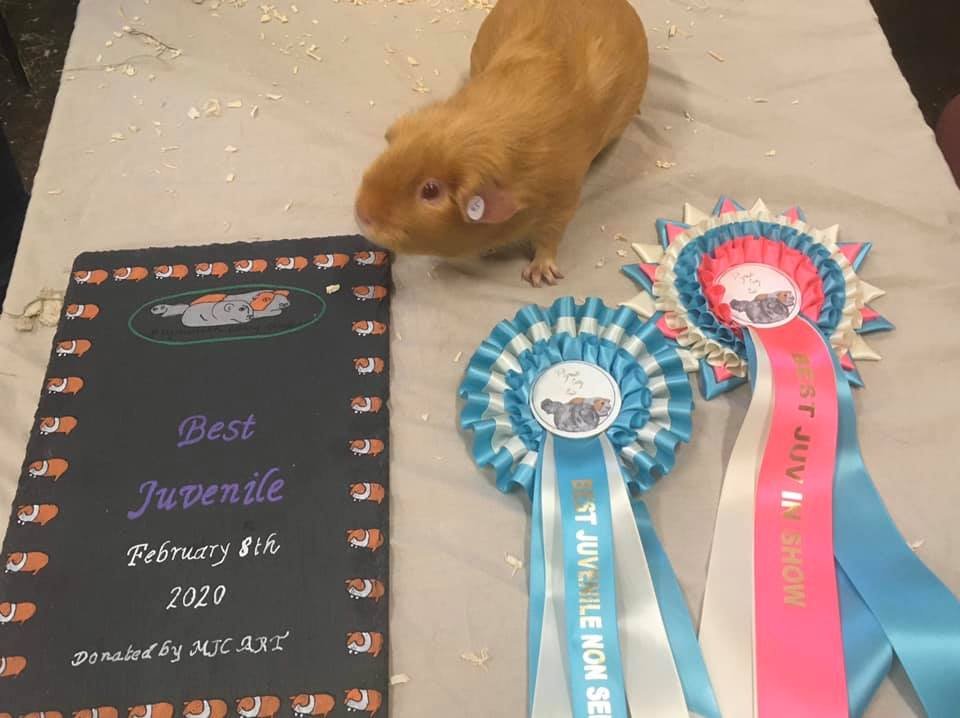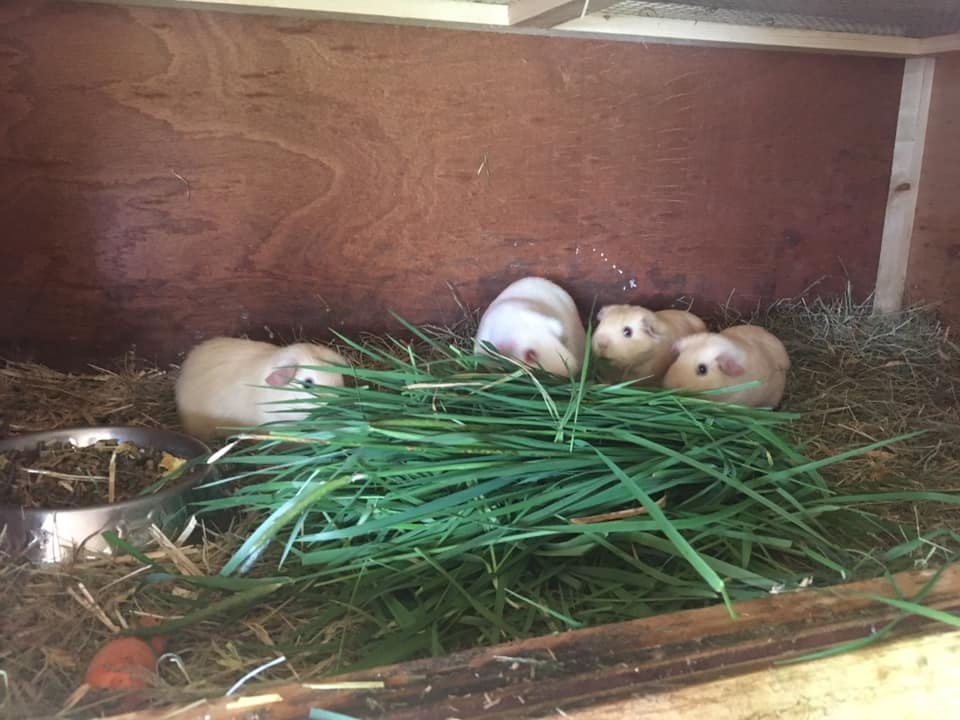 May 10th
Jasper and his friends all think it's a good morning – I have been out foraging this morning for grass with a huge pair of wallpaper scissors. you can't beat a bit of fresh grass to give the pigs for breakfast – lots of appreciative squeaks.
Grass is free and really good for them, just make sure its from a place that is not contaminated from road pollution or other animals.
May 11th
Congratulations Vogue and Kenzo – a lovely little teddy litter born 2 days ago – hoping they are all going to be ok – they are tiny – smallest is 47g and biggest is 60g. Mum is being attentive and they are feeding so hoping for best x
May 18th
Off to Devon County Show with some of our Piggies, hoping for some good results
https://www.devoncountyshow.co.uk/
May 21st
Bubbles my cleaning out supervisor kitten has dropped in to see what is going on – no resting on the job today with him watching.
May 30th
Our first ever satins were born yesterday – my sons little project – 2 satins and 2 saffron satin carriers – all boars but very cute. Mum and babies doing well. Hope to add more satins to the stud over the coming months and years. They fit in well with the creams.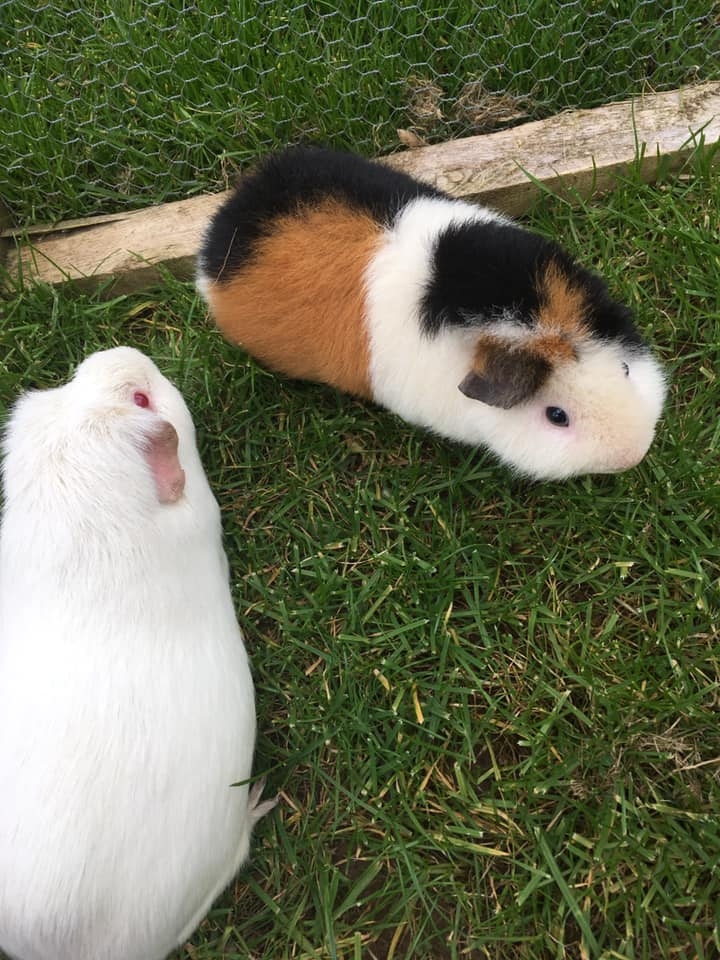 April 11th
Really pleased with this little cream litter born on 9th. 3 strong babies, one of each colour and mum doing great job. White boar, cream sow and buff sow
April 11th
As you know we visit care homes and use Guinea Pigs for pet therapy, here is a link to a news article.
https://www.dailymail.co.uk/health/article-6902707/Stroking-GUINEA-PIGS-helps-people-recover-catastrophic-brain-injuries.html
April 18th
Making most of sunshine to get pigs bathed for Saturday show and hutches disinfected with f10. Perfect weather for piggies to be out on lawn while their hutches dry
April 27th
Love the spring – half an hours weeding feeds the pigs – enough sticky weed in the garden picked to feed 60 pigs and a few dandelion for mums and babies